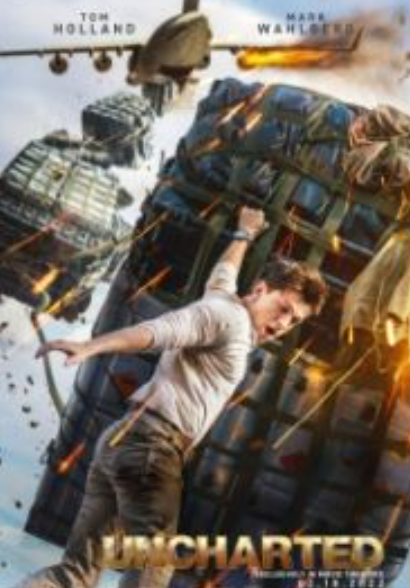 Uncharted is an adventure film directed by Ruben Fleischer and starring Tom Holland, Mark Wahlberg, Antonio Banderas and Tati Gabrielle. It was released in the United States on February 18, 2022. Based on Sony's game of the same name, the film tells the story of young treasure hunter Nathan Drake and treasure hunter Sullivan, who have turned their competitors into their best partners and embarked on a treasure hunt side by side. The two work together to explore the hidden treasures. If you are interested, you can watch Uncharted free online.
Introduction to Uncharted's Plot
Resourceful Nathan Drake (Tom Holland) and experienced treasure hunter Victor Sullivan (Mark Wahlberg) form a partnership to pursue the treasure lost by Ferdinand Magellan 500 years ago. At first, it seemed to be a simple treasure hunt, but it soon evolved into a thrilling and cross global competition. They must find the treasure before the ruthless Moncada (Antonio Banderas), who firmly believes that he and his family are the legitimate heirs of the treasure. If Nathan and Sullivan can decipher clues and solve the world's oldest mystery, they can find a treasure worth 5billion dollars, and even find Nathan's long missing brother. But first, they must learn to cooperate. If you want to watch the full video for free, you can visit 4khotvideo.
Uncharted Film Review
Some viewers believe that the film is a reproduction of the Hollywood action film template. The plot line is simple, and the ending can be known at the beginning. Audiences who have not played the game will give the film a pass score and think it is a barely qualified cool film; However, game players find it difficult to accept the film, and the general feedback is lower than that of ordinary audiences. Due to the top performance of the game itself, game players are picky about movies. Due to their experience of playing and interaction, they have their own feelings and preconceived impressions and concepts about games, which is also a problem that almost every game adaptation film has to face.