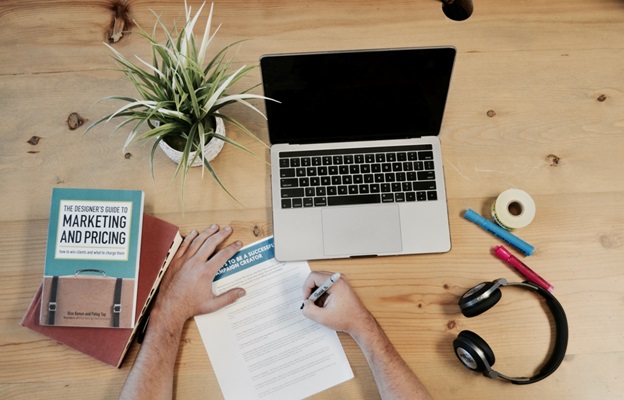 In today's digital landscape, online marketing plays a vital role in the success of any business. It can help you take your company to the next level when executed correctly. But this strategy can be risky if you make mistakes along the way, so we've created this list of seven mistakes to avoid with online marketing. It's meant to serve as a helpful guide, so you know exactly what not to do when embarking on your journey to successful online marketing. Let's get started!
1) Not researching keywords
Keywords are like titles; they're how your potential customers will find you. It's essential to choose search terms that accurately describe what you provide (and do it better than everyone else). Relevant keywords can mean more targeted traffic and higher engagement rates for your site, resulting in more leads and sales. Do some research on which ones would work best for your business. Tools like Google AdWords Keyword Planner can give you ideas on what people are searching for, but think about synonyms as well. For example, if you're selling a home remedy, then "alternative medicine" might be a good keyword; just make sure it doesn't have too much competition.
2) Getting Irrelevant Links
Getting irrelevant links is a sure way to sink your site's ranking and get it penalized. If you're looking for quick links, you'll likely find yourself in hot water. The problem with getting any link quickly is that you won't be able to control how valuable it will be once your site receives it.
You can avoid these issues by working on developing quality content and networking with other people in your industry. You can also use sites like Help A Reporter Out (HARO) to help connect you with journalists who might want to interview you or write about your business. HARO lets reporters search through a database of experts who are willing to answer questions from reporters on their beat.
These interviews often end up being published on high-profile sites like Forbes, Business Insider, and Inc., where they can drive massive amounts of traffic back to your website. And because most journalists only have time for one interview per topic, there's little risk of getting redundant links when using HARO—as long as you're answering different questions each time!
3) Not Understanding Google's RankBrain Algorithm
The human brain is mysterious and a complex organ. It's so difficult to understand that Google had to create a computer algorithm just for that purpose. Known as RankBrain, it has become one of Google's most important ranking factors—and chances are you aren't even aware of its existence. If you want your website to rank well in search engines like Google, you must learn how Google's RankBrain works to leverage its power for your benefit.
4) Being Ignorant of Social Media Platforms
The Internet is a digital world full of social networks and other ways for people to interact. These are prime marketing opportunities, but your business must be on these platforms for that opportunity to matter. It's not enough for you as an individual employee or leader of a business (or any kind of organization) to know about social media platforms—everyone in your company needs it ingrained in their everyday life. Each platform has its own culture, rules, and etiquette. To thrive online, you must learn each platform inside and out; if you don't, you risk losing business by doing things that will annoy potential customers (and potential future employees).
5) Not Knowing The Target Audience
Just as important as understanding who your target market is, it is vital to know who your ideal customer is. If you can't describe who your customers are and what they want, how will you know whether you're meeting their needs? What if they buy from your competitor instead? You can avoid spending time and money on ineffective marketing tactics by knowing exactly who you're trying to reach.
6) Not Monitoring Engagement
If you're not listening, you can't engage. Inbound marketing is all about being in touch and reacting to what your customers are telling you. You must monitor as many channels as possible (social media, review sites, comments on your website) to engage and react quickly.
7) Not Investing in a Landing Page
It's hard enough to get traffic and make sales from your website—don't squander your chances by neglecting a well-designed landing page. Have an expert or another user test out your landing page before you put it into action, and don't be afraid to make tweaks as needed. You can also use free tools like Unbounce, Optimizely, and Instapage for quick testing.