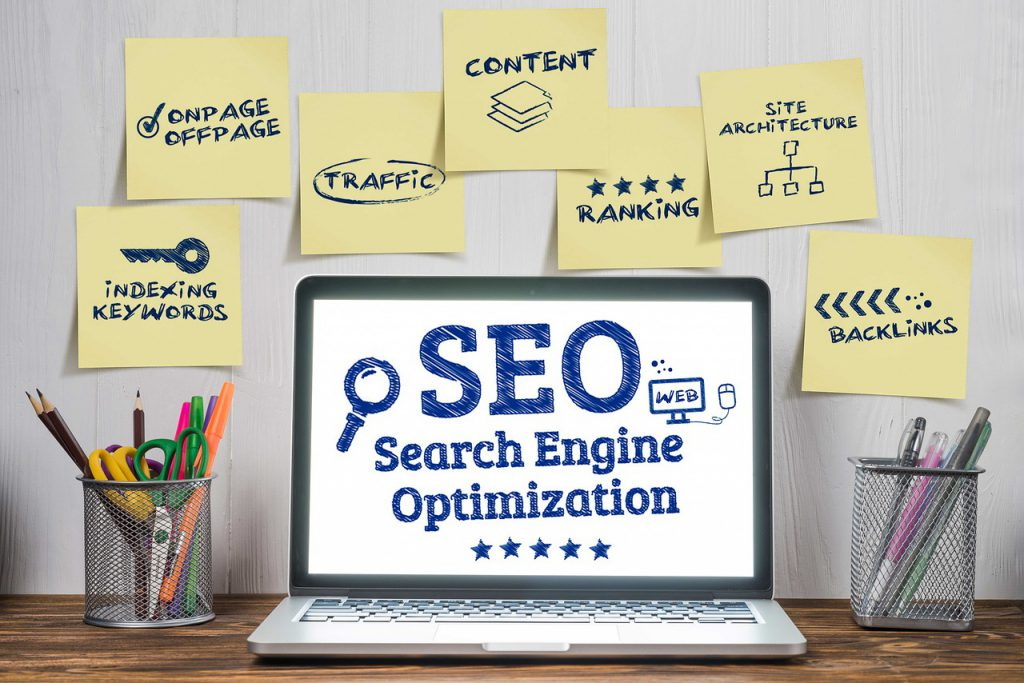 Search engine optimization (SEO) is often a complex topic to those who have never worked with it before, but the basics are pretty simple, according to Max McCartney from Best Freelance SEO. One way to keep it simple? Remember the acronym KISS when you're trying to optimize your website and make sure it's friendly to search engines: Keep It Simple, Stupid! Here are some practical ways to help you do just that so that your website is search engine friendly and enables you to achieve your business goals.
1). Add a Description to Your Homepage
You want visitors who land on your homepage to be able to get a quick overview of what you do and how you can help them. If someone is researching new tech for their local manufacturing plant, what would they like to see? What would they need from you if they're looking for a website designer? (Spoiler alert: it probably isn't an 18-page portfolio of graphicdesign samples.)
2). Use Active Keywords in the Title Tag
Google&'s algorithm considers your title tag a signal of what your post is about. If you're trying to rank for more competitive terms, it pays to use as many relevant keywords as possible. However, be careful not to overstuff your title with so many active keywords that it becomes impossible for humans to read and remember. A simple trick for using active keywords in your titles is surrounding them with quotes and separating them with hyphens. Because Google sees those words in a separate sentence on your page, it will more likely count them as individual signals rather than lumping them together into one big boost from having multiple instances of a keyword phrase.
3). Get Authority Backlinks
Getting backlinks is an excellent way to help your SEO. Backlinks (sometimes called inbound links) are links that point back to your website from another website. The more high- quality, relevant sites that link back to you, the better your site's chances of ranking highly in search engines. To add variety and creativity to your link-building efforts, consider working with influencers or collaborating on guest posts for other websites in your niche. You can furthermore take advantage of social media trends, like tweetables or infographics–they're excellent tools for getting people talking about you (and pointing back at you). This allows you to gain new followers and visitors and expand your network organically.
4). Create Valuable Content
Creating content is among the best ways to make your website more search engine friendly. If you have a WordPress site, try installing Yoast SEO plugin. This will allow you to create custom meta descriptions for each post and write specific content titles and summaries. By ensuring that every piece of content is thoroughly searched-engine optimized, you'll do yourself a favour in getting people to visit your site – and maybe even link back or re-share! When it comes time for people to perform searches for relevant keywords, having information that's optimized for SEO will make your website appear higher on search results than sites without it.
5). Include Meta Tags
The meta tags on your site are important because they are one of the first things that pop up in search results and include words that users typically look for when searching. When writing your meta tags, have a focus keyword (usually your brand name) and all of your most important keywords in a balanced way.
6). Add an Image Alt Text
Google can't see your images, so it uses an image alt text—text within an image tag—to describe what's in an image. This doesn't have to be a complete sentence or even a complete thought; Google can recognize bits of information and extract data from them. Including pertinent keywords and phrases in your alt text helps your content show up in search results and gives Google more information about your site.
7). Use relevant keywords
When people search for your products or service online, they're likely going to use relevant keywords. If you make sure those words are in your site's metadata and content, you'll rank higher in search engines like Google. This allows more people to discover your business through keyword searches rather than brand searches (they already know who you are). Target 15-30 terms that closely match your services and products, then make sure you're using them consistently across all pages of your website. Think about how a potential customer would type those keywords into a search engine; if it wouldn't produce results for what you do, that's probably not an effective keyword to include. Relevant keywords aren't always obvious—consider synonyms when developing strategies for keyword targeting.
All of these technics increase the quality of the website in the eyes of Google so it pays to pay attention to these more than ever before. For professional services, use well respected SEO companies to help you on your journey.