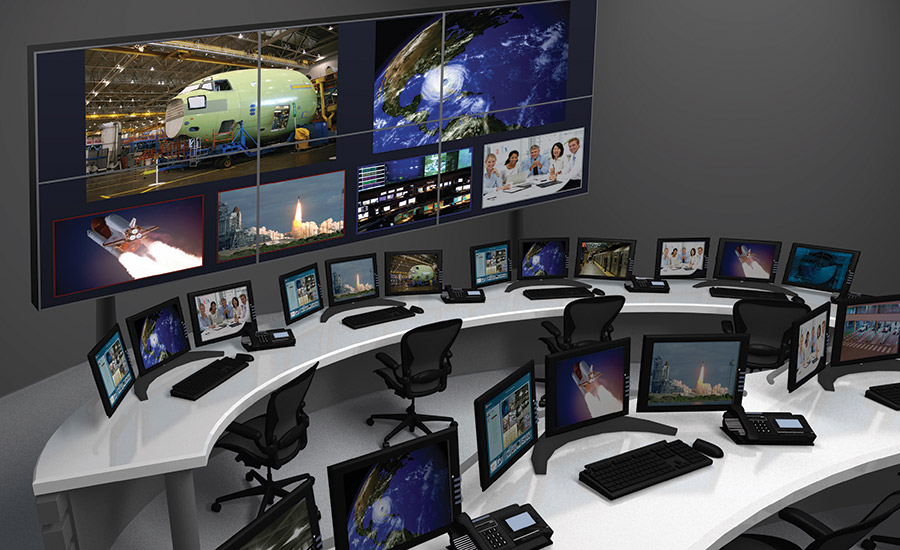 To sustain in today's competitive marketplace, most of the businesses strive to optimize their business growth with the help of cutting edge technology such as video wall technology which is gaining immense popularity across the globe as it can make a huge digital statement and has the ability to serve a wide range of purposes. Video wall system comprises of four main components namely display, video extenders, control, and video wall processor and the smooth functioning of the video wall system largely depends on the synchronization of all these units.
Physical requirement
Choosing right type of video wall setup is crucial for best user experience and getting true value for money hence invest time in determining how you are going to use it and in which environment such as retail, transportation, museum, conference, military, security, utilities, control room, etc. as the physical requirement of each environment widely differ as per layout of the room and space available on the wall. Some of the other factors that could be helpful in taking the right decision
Aspect ratio, high pixel density, and resolution

Types and number of input sources to be displayed simultaneously

Scalable to fit future advertisement needs
Worth investment
With the impressive resolution, powerful processing, clear image brightness, flexible hardware layout option and many more outstanding features a video wall system can target a large number of potential audience eventually provide better ROI. As the video wall displays are becoming a more affordable nowadays wide range of businesses, focus on displaying high-impact content with the use of a powerful controller with ample tools to manipulate. Everyone with little basic knowledge of handling the controller can conveniently change the content as per their needs.
Evaluate credibility
Reliable and reputable video wall system providers offer the best solution to fit your technical and budgetary requirements. Before choosing any brand to evaluate the credibility and performance and also go through the website and look for product specification, price, etc. and then take an unambiguous decision.