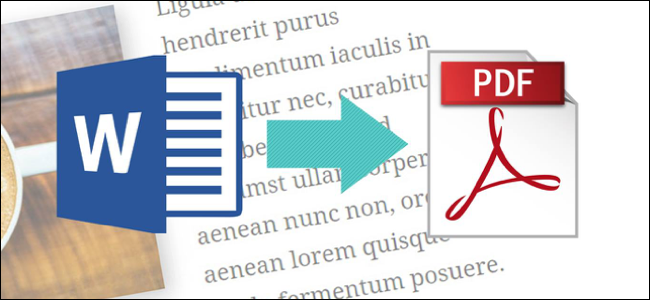 We will show you how to convert Word to PDF using free tools. If you send the Word document by e-mail or distribute it on the Internet, converting it to PDF eliminates compatibility problems for other users.
Convert Word to PDF (with Word 2010)
When you have opened a document in Word, you can save it in various file formats – including PDF.
Open the relevant document in Microsoft Word.
Click on "File" and select the "Save As" option.
A new dialog window opens in which you can specify the storage location, file name and file type.
Select the "PDF" format under "Save as type" and click "Save".
The document is then converted into a PDF file and saved in the selected storage location.
Convert Word file to PDF (with Word 2016)
You can also save any documents in PDF format in Word 2016, but the procedure is a little different here:
Open the desired document in Word.
Click on "File" in the menu bar. Then select "Export".
Click on the "Create PDF / XPS Document" button.
A new window opens in which you specify the file name and storage location. Also make sure that the file type is set to "PDF".
Click Publish to create the new PDF file.
Alternative: convert Word with PDF converter
The extremely extensive PDF tool "AnyPDF" can be used completely free of charge for private use. It easily converts numerous file types into PDF documents.
Go to any-pdf.com
Open Word to PDF page.
Upload your file and click "Convert"
Download your PDF-file!