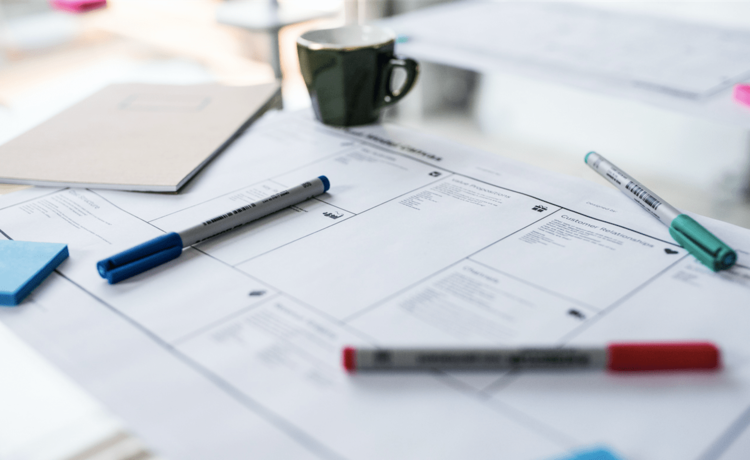 Having a good business model canvas is very important for your firm, and it is an excellent way for mapping an idea making it easier to comprehend, exercise and expand. This equipment is a single page that has nine connected boxes that show how your business works to succeed. A business model canvas can be drawn anywhere, whether on a notepad, whiteboard or napkin. It also doesn't take a lot of time to fill it, you only need 15 to 30 minutes, and you will be done. We are going to discuss the steps you need to follow to make this possible, and they include;
Step 1: Name the purpose of your firm
It would help if you had a clear purpose before you develop a business model canvas because it will be a guide to follow. Things to look into are what form of way you want your business to gain income and how you want the money to be distributed in your firm. The other benefit of this is that it helps you plan for your organization and make it prosper.
Step 2: Customers and value propositions
There are no particular criteria to follow when creating your canvas, but there is no specific rule. Your business mainly revolves around your clients because, without clients, your business will fail in one way or another. So always make sure your clients are satisfied with your products before releasing them to the market. Most clients are looking for a solution to end their problems, so always make sure your firm does this.
Step 3: Channels and customer relationships
Now that you have finally known what you want, it is time for you to consider three things: how to acquire them, how to keep them, and how to interact with them. The channel box is the first opportunity to have an encounter with your client together with the means of delivery. You must also know how to deal with various clients mainly because you can get clients on google ads or Facebook and see how you will deliver their products face-to-face.
Step 4: Key resources, key activities and key partners
These three factors are the ones that determine how your business will run; it will also deal with operational components and value propositions and choose a way in which this will be a reality. Let us understand these three factors well.
● Essential resources are the people, places, machines, patents, and intangible assets utilized each week.
● Key activities- these are the activities and tasks that need to be finished so that customers can be served.
● Key partners- these are the people and firms that take up most of the responsibilities in your firm. They might give you raw materials and finished goods and send customers and sponsors to your organization to assist you with various things you need in your company.