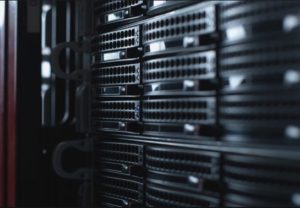 With the pervasiveness of information technology, innovation is the name of the game even if your business is far from being in the tech industry. Most companies nowadays use advanced systems to make their operations more efficient and effective. For organisations with an emphasis on data storage, switching to software defined solution is a great thing. If you want to revolutionise your business the same way many business owners have done, here are some tips for finding the best service provider for your company:
Do Your Research
Although we live in a technologically-advanced world, not every company is advanced in the information technology department. If your organisation is one of these, you need to exert extra effort in researching the standards of a true SDS. According to the Storage Networking Industry Association (SNIA), a true SDS have four components including automation, standard interfaces, virtualised data paths and transparency.
However, experts say that most service providers fail to completely incorporate all four elements in their IT solutions, so keep this in mind when looking for software defined storage vendors that is the best fit for your company.
Take Note of Your Needs
During your research, you are bound to find the strengths and weaknesses of such systems. This is why you should make sure that you list down your company's needs before you start your research. With this method, you are bound to see whether the product offered by your prospective vendor addresses these concerns. For example, if flexibility and accessibility is your issue, then see to it that the solution you go for will offer scalability and other related elements.
Find Reviews
Once you find a software defined storage vendors you are interested in, the next step is to do more research. This time, you should look for reviews left by customers on their website and other review pages. Doing this gives you an idea of what to expect from this service provider. Is the performance of their product satisfactory? How is their customer support? These things are crucial to successfully implement the system so make sure that you look for reviews first before you finalise any transactions.
Get in Touch with Them
Finally, you need to reach out to your prospective service provider. This gives you the chance to ask pertinent questions that were not answered through your simple research. You can even clarify things that you found out during your investigation. As you communicate with their representative, make sure to ask about the product itself, the procedure, technical assistance and after-sales support. With this, you will have a clear knowledge of what it will take to switch from traditional to software defined storage.
Any business needs to innovate their systems one way or another. If you are looking to get an SDS, these tips can definitely help you find the most suitable software defined storage vendors in Sydney to address your needs. With the right service provider, you can be sure that you get the type of solutions and assistance you need.