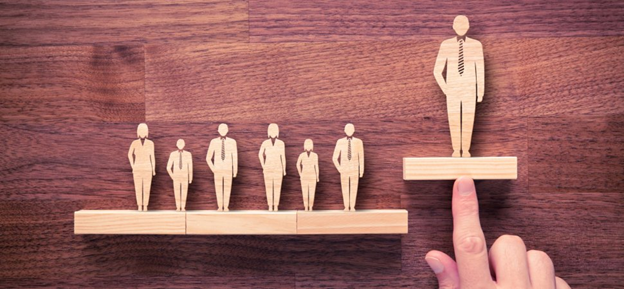 Are you looking for an expert to deal with the marketing, sales and promotional activities of your business? If yes, you should a qualifiedCMO to handle your regular marketing activities. In the recent few years, companies have succeeded to bring their businesses to lead ahead in the intense competition prevailing in the industry by outsourcing the services of chief marketing officers.
Situations when Companies Need Outsourcing/Contracted CMO Services
However, before you should decide to outsource CMO services, you have to identify the situations, in which you have to look for any part-time is the right option for you. For this, you have to consider a few of the important factors, as we have discussed in this blog post.
To Launch a New Product
When a company or a business unit has plans to launch its new product or merge with any other business and wants someone to accomplish various rebranding tasks to fit perfectly in the new deal.
To Deal with Marketing Initiatives
When you want a professional to work as a general contractor to deal with a series of branding and marketing initiatives you are going through or require to start. Even though in this case, you may look for an in-house professional capable to play the same role, but you end up spending a huge amount of money and waste many hours. On the other side, any fractional CMO will provide you the respective branding and marketing initiatives by working on a contract basis.
To Bring Outside Expertise to Marketing/Branding Problems
When you require an expert to bring outside expertise to different branding, promotion, and marketing problems, which your existing marketing professionals suffer regularly. In this situation, an outsourced chief marketing officer turns the aforementioned marketing insights into a sound strategy. Other than this, an outsourced or contracted marketing expert will help you to implement an effective marketing plan by using the limited resources of your company.
Professional Help for Optimum Use of Social Media
When you require a professional to handle your company's Facebook page and handle other essential aspects to make optimum use of any social media platform.
Expert Help to Handle a Long-term Marketing Project
If your company has specific long-term marketing or branding project and you want an expert to handle it successfully, you should think about hiring a fractional CMO instead of approaching your in-house marketing staffs.
Marketing Focused Activity Required for a Cultural Transformation
Many companies opt to outsource CMO services when they have to lead a cultural transformation and thereby, come up with relatively more marketing and brand-focused approach.
Need for an Interim Expert to Quarterback Sundry Marketing Initiatives
Outsourcing of CMO services is justifiable in situations when businesses require an interim expert to quarterback each of their sundry branding and marketing initiatives.
An interesting aspect of fractional chief marketing officers is that they do much more than simply giving consultation to your existing marketing professionals. Even they have certain deliverables to produce over a specified period. Another positive aspect associated with searching for an interim CMO is to craft the major deliverables surgically, which you as a business owner wants to achieve.
Therefore, hiring a fractional Chief Marketing Officer is an elegant solution to meet today's marketing needs for a company. Besides, on-demand CMO is one of the smart solutions for any modern company to level up its marketing and branding activities without bearing the hassles to hire them permanently.