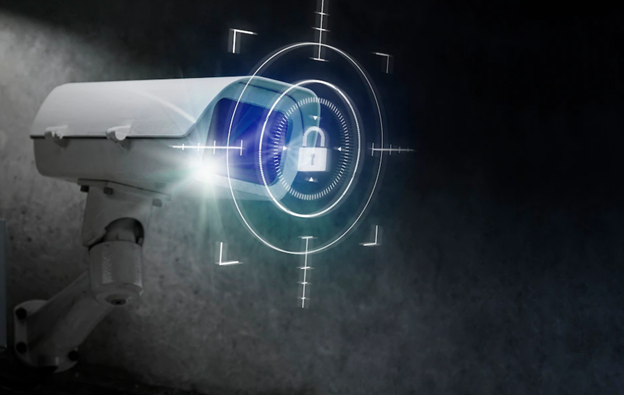 Surveillance for homeowners has over the years become one of the top security measures. As if alarm systems and fences weren't enough, with the way society is progressing, and the direction the economy is headed towards, theft and home invasions have become scarily common.
Smart home devices have brought around a breakthrough when it comes to home security, with devices like smart door locks, video doorbells and smart cameras. Smart Smoke Detectors have also managed to take home safety to a whole other level but that is a discussion for later. For not let's take a look at Smart Cameras.
Smart Cameras have been a real game changer in terms of providing security for a home. It allows homeowners to monitor their homes around the clock given that they feature mobile applications, and not just from the outside, but inside the premises too. These devices are available in wired and battery variants which is why installation is super easy.  But there is security camera installation Columbus Ohio residents can get an appointment for too, should they have trouble themselves – and they can easily avail this service online on FirstEnergy Home's website www.firstenergyhome.com.
Here's why you should be installing smart cameras in your home instead of their ordinary counterparts.
Security
Of course the first and foremost reason for installing a smart camera is for home security purposes. Smart Cameras are much more advanced and a way better version of the regular surveillance cameras that are usually used. They are smaller in size and as we already mentioned, come in wired and battery operated variants. The battery variant has the benefit of being placed practically anywhere – the kitchen counter, between books on the living room shelf, hidden in your room out of sight. It's ideal for keeping an eye on the housekeeper, or even just watching over your kids while you're at work.
HD Vision and Night Vision
The fact that Smart Cameras are so good, is mainly because of the features and the technology they bring with them. One of the features being HD quality video and Night Vision.
Smart Cameras feature mobile applications that are downloadable onto our smartphones, tablets and even laptops. That makes them accessible to us remotely and from miles away. You could be on vacation and check to see if your neighbor stopped by to switch on the sprinklers like she promised to – that too in HD quality video! That's right, whether it is the live video footage, or the backup, the video quality is impeccable and even features night vision, for clear visibility in the after dark hours.
Two-Way Communication
What's more is that apart from boasting HD video quality, smart cameras come with built in microphones and speakers to allow for two-way communication. It makes it easier to communicate from both ends of the camera! Talk to your kids as they come home from school, call out to your pet to let them hear your voice while you spend the day at work, or just use the feature to scare away intruders if you catch anyone trespassing. The possibilities are endless.
Real-Time Alerts
Given that Smart Cameras come with their associated smart cameras, homeowners can receive real-time alerts. Here's how it works.
Usually an 'activity zone' is set up, one where if any movement is detected, it sends an alert immediately to the homeowners' mobile device to get their attention. And this is perfect for detecting the presence of any intruders (indoors as well as outdoors) or unwanted garden critters for instance like raccoons and stray rabbits that can ruin the flower beds or your vegetable garden if you have one.
Privacy
Since Smart Cameras feature their associated mobile applications, it means you would have to make an account in order to use the device. For instance with the Google Nest Cameras, a Google Account is made if you don't already have one, and the device then uses protective measures like two-step verification and encryption to keep your data private and safe.
Smart Cameras are a great way to start setting up your home security system. Consider them a one-time investment that can go a long way in keeping your home safe and allowing you to monitor pretty much everything while you're away. They are built to be discreet, easy to install, and are also weatherproof should you choose to install them on the outside!
Head on over to www.firstenergyhome.com today and check out your options of Smart Cameras at some of the most affordable prices. And if you're looking into more smart devices for home security, browse through their Smart Home catalogue, you'll find a lot of options for smart door locks as well as video doorbells – more and sure ways of securing your home while also enjoying the benefits of home automation that smart devices bring with them.