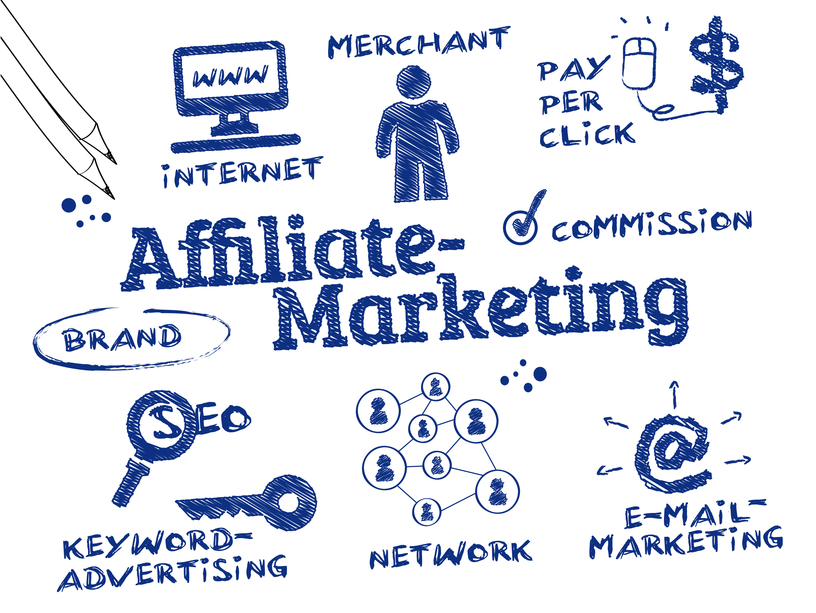 Now that we've covered some key points for moving into the affiliate marketing industry in 2021, you might be wondering if all of this trouble is worth it.
To start, go over all the affiliate marketing niches 2021 that will make your life a lot easier since you will only be working with high-paying industries.
To find the answer to this issue, look at the affiliate marketing statistics from last year to see how much affiliate marketers earned in 2020. However, I'd like to discuss why you should start with affiliate marketing briefly. Here are a few advantages over other ways to monetize your blog.
Advantage #1: You can begin earning money from your blog today.
You don't need to wait months for your new blog to gain a large audience before you can start monetizing it. And if you begin monetizing your blog for the first time, it will not seem amateurish because affiliate links are seamlessly and naturally integrated into your content.
Advantage #2: Even if you don't have a large following, you can make money.
Unlike other types of monetization, such as advertising, you do not need to create a broad traffic base to start earning a consistent income. All you have to do is ensure that your website attracts the RIGHT traffic interested in reading your product reviews.
Also, see: Where can I get high-quality affiliate traffic?
Advantage #3: Increase Your Earnings
Affiliate marketing pays you based on the number of successful referrals you make. For example, if you successfully refer a premium product like Scaleo's affiliate marketing software, you might earn up to $100 per referral.
Let's say your affiliate conversion rate is 2%. That means that two people buy the product for every 100 referrals you send to the affiliate website. That also means that if the affiliate commission is $100 per sale, you will make $200 from those two referrals regardless of the size or popularity of the website.
Let's see how much money you can make with advertising.
The average CPC (cost per click) for AdSense, the world's largest advertising network, is $0.15. Several variables, including the size and popularity of your website, influence the average CPC you will expect from AdSense.
If your average CPC is $0.35, you can earn $35 for 100 ad clicks; however, affiliate marketing can earn you $300.
Obviously, affiliate marketing is a more lucrative way to earn a living.
In Conclusion
Are you prepared to join the world of affiliate marketing? You can boost your affiliate marketing program and increase your business sales by following the advice given above. Affiliate marketing will be commonplace in 2021. You must obey the guidelines outlined above if you want to gain passive income from it.
Based on these expert tips, we can predict that affiliate marketing in 2021 will be less intrusive, with a greater focus on building trust. If Google prioritizes customer intent in its rankings, this must also be reflected in affiliate marketing practices. Experts agree that forming beneficial alliances is the best way to boost faith and authority. By becoming a trusted voice in your niche, you would be able to drive conversions.